The datsun 100A was a very favourite base for tuning. Original with A10 engine and 45 DIN/PS or A12 engine and 52 DIN/PS or 65 DIN/PS some tuning companies like armbrust, janspeed or masuch made it hotter and gave him up to 150 DIN/PS. The nissan company set the pace with the group 2 version. Equiped as this the cherry was very successful on the german race scene in the seventies. On this tuning effort the gx cylinder head and some other race parts find their way under the hood. The hottest version came then by the nissan company itself. Crossflow head with 8 valve like the lz-heads found in the fairlady 432 (S20) fired the cherry up to 220 PS.
Hitachi SU-Carbs A10 engine with 60 DIN/PS (group-1 version) here with armbrust valve cover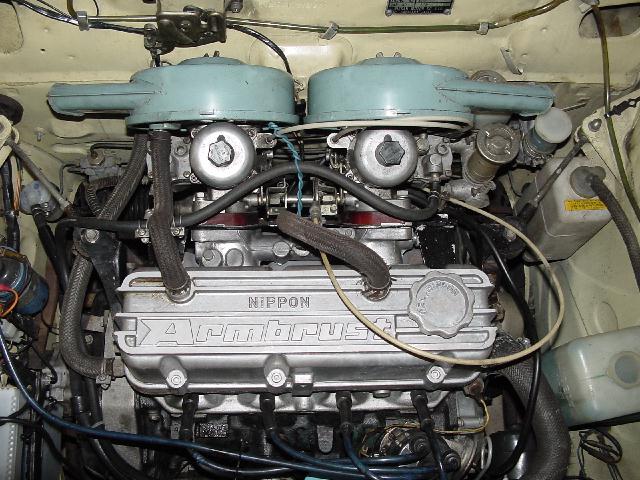 Weber Carbs A12 Motor with 150 DIN/PS (group-2 version) built by armbrust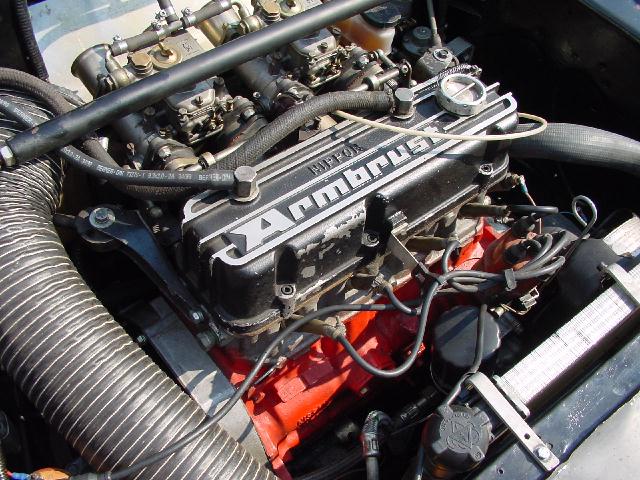 A15 engine with crossflow-cylinder head (ay) from nissan and 220 PS (here in a datsun 1200)
There were several ways to update your cherry. Not only the classical tuning was in, also the look of your car was important. Here in switzerland there were different parts available from Datsun Suisse S.A.:
Alloy wheels Melber 5" x 12", tachometer (from the coupe), wood steering wheel, console with clock and voltage gauge, side mirrors on the fenders and rallye stripes.